Welcome to the Fulton County Detention Center Web site. Our goal is to provide you with useful information about us that we hope makes it easier for us to work together.

Feel free to browse around this site. If you have comments or questions about our services, or simply need more information and want to contact us, click on the email button on any page within this site.

Thanks for visiting.

Mission Statement:
It is the mission of the Fulton County Detention Center to safely and humanely house incarcerated offenders in such a manner as to protect the public, protect the institution and protect the inmates, all while offering offenders the opportunity to better prepare themselves for their return to society through participation in the programs at our facility.

The Fulton County Detention Center is committed to:
Maintaining a safe environment for both staff and inmates;
Preserving all inmate's rights while housed at our facility;
Carrying out our duties in accordance with Kentucky Jail Standards;
Being good stewards of public funds;
Developing and implementing quality programs and services that provide offenders the opportunity for positive change;
Developing and maintaining an ethical, professional, well trained and diverse staff.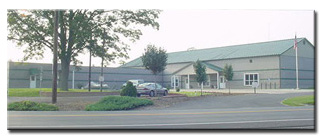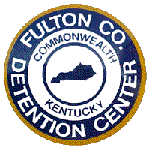 *Disclaimer
Fulton County Detention Center is the sole owner of the information collected on this Web site. We only gather information we need to serve you better and will not - without your consent, - sell, share, or rent this information to others in ways different from what is disclosed in this statement except in cases where in good faith we believe that the law requires us to do so, it is necessary to protect Fulton County Detention Center's rights and/or property, or if circumstances necessitate acting to protect the personal safety of staff or of the public.
© 2006 by Fulton County Detention Center.